See on Scoop.it – Digital Business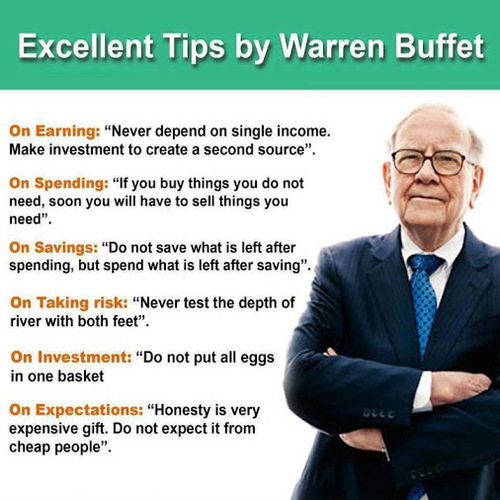 There are reasons other than sheer brillance Warren Buffet has way more money than most. He lives by a strict code and these tips share some of that code. Great #startup and life tips.
My favorites are learning to spend only AFTER saving (hard lesson that one) and the tip about honesty being expensive so don't expect it from "cheap people". I suspect Warren means "cheap" in much more than the monetary sense.
Steve Baker's insight:
Excellent one-liner tips from Mr Buffet – widely considered the most successful investor of the 20th century.
stevenba
Certified Google Partner and Chartered Institute of Marketing Accredited Digital Marketing Specialist.